LogSplitters.com is the #1 log splitter review website on the internet. We offer thorough and detailed reviews of the most purchased electric, gas, and manual log splitters on the market. To help you find the right log splitter for your needs, we've come up with our top ten recommended log splitters based on ease of use, price, and feature set.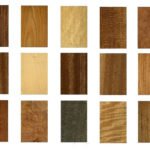 In addition to being the web's number one resource for quality log splitter reviews, LogSplitters.com is also a wood and forestry products directory. From trees to finished wood products, from building materials to agricultural equipment, if it's about wood you will find it here. LogSplitters.com is a comprehensive quality woodworking directory for suppliers of lumber, building materials, wood products and forestry equipment, and has been the leading online directory specializing in marketing and advertising forestry products since 1997.
Get started by selecting from the various log splitters in our navigation link at the top, or using our log splitter and wood resource boxes in the sidebar. Please let us know if you have any questions or pointers by contacting us here.